~ Memories of Cheboygan County ~
Business Photographs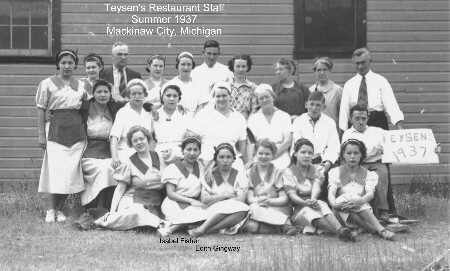 Teysen's Restaurant staff
, Mackinaw City, summer 1937.
Isabel Fisher & Lena Greway identified.
---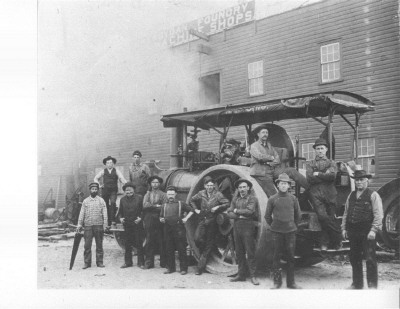 Blake's Foundry and Machine Shop on N. Huron near the Cheboygan River, Cheboygan
Two people have been identified in this photo: Henry A. Blake (owner); and John Alfred Blake (his son). Courtesy of Lyn Rae Blake Schwartz (great-grandaughter and granddaughter of the above Blakes).
This Page Was Last Updated Saturday, 03-Mar-2012 12:36:57 MST
Please send Cheboygan County contributions or report any broken links to:
Copyright 2004- by Deb Haines/MIGenWeb Project. All rights reserved.
Copyright of submitted items belongs to those responsible for their authorship or creation unless otherwise assigned.