Firemen of
Cheboygan County or Presque Isle County
ca 1908-1915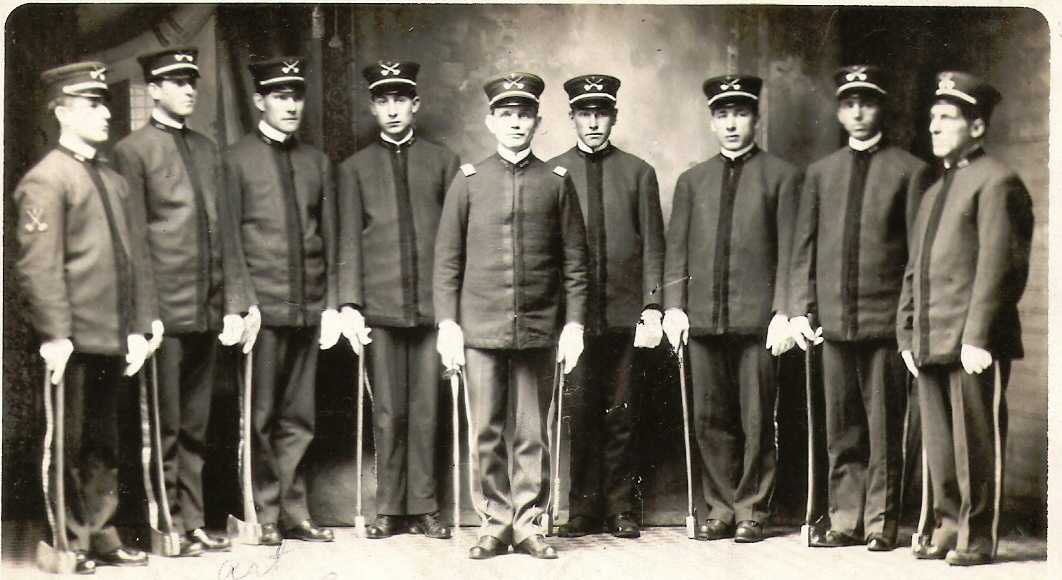 Arthur Jarvis is third from the left.
Please let us know if you can identify the other firemen in this photo taken ca 1908-1915 in either Cheboygan County or Presque Isle County.
Courtesy of Dave Gauvin, great grandson of Arthur Jarvis b Jan 17, 1886 in Ocqueoc Twp and Ida LaLonde b Oct 1888 in Cheboygan. Arthur is listed in the 1900 census of Ocqueoc, Presque Isle County and in the 1910 census of Koehler Twp, Cheboygan County.
This Page Was Last Updated Saturday, 03-Mar-2012 12:39:43 MST
Please send Cheboygan County contributions or report any broken links to:
Copyright 2004- by Deb Haines/MIGenWeb Project. All rights reserved.
Copyright of submitted items belongs to those responsible for their authorship or creation unless otherwise assigned.