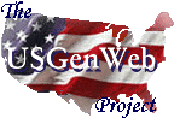 ---
This page helps serve as a clearinghouse for genealogical and historical information on Chippewa County, Michigan. If you have material that you would like to contribute or have suggestions for improving the site, please contact the Temporary Coordinator. For more information about MIGenWeb, please see the Official Notices and Disclaimers Page.
If you would like to host a county in Michigan, contact Jan Cortez , Michigan State Coordinator.
---
---
CHIPPEWA COUNTY RESEARCH MATERIALS
Genealogical Data/Transcriptions:

Birth Records/Indexes
Cemeteries/Deaths
Deaths
Immigration/Migrations
MIGenWeb Family Group Sheet Project
Military
Obituaries
Native American (Histories, Records, etc)

Surname Registry :
Register your Chippewa County Surnames!

Historical Data:
Chippewa County General Links:

Chippewa County Multimag
~Sault Ste. Marie Multimag
~De Tour Village Multimag
City of Sault Ste. Marie
Great Lakes Shipwreck Museum
Sault Ste. Marie Evening News
~Obituaries (current year only)
Sault Ste. Marie Evening News Search
located at the Lake Superior University.
1991 to present, plus some old archive articles.
Soo Line Railroad
~The Soo Railroad, 100 Year Timeline
Tower of History Sault Ste. Marie


Addresses & Information:

Churches
County Offices
Funeral Homes
Genealogical/Historical Societies
Libraries
Schools

Our Neighbors:

Luce County, Michigan GenWeb
Mackinac County, Michigan GenWeb
Algoma District, Ontario, Canada GenWeb
Manitoulin District, Ontario, Canada GenWeb

Genealogical Networks:

MIGenWeb
USGenWeb
Michigan Family History Network
American Local History Network
Bayliss Public Library Community Information Network
(Sault Ste. Marie, Michigan)

Archives:

Chippewa County USGenWeb Archives
Michigan USGenWeb Archives
USGenWeb Archives
State of Michigan Archives
~ Archival Circulars

Query Boards:

Chippewa County Queries
Chippewa County Genealogical Society Queries
Great Lakes Shipping
Shipwrecks
~Much thanks to Tom Kephart for the Chippewa County MIGenWeb logo.
~My personal thanks to former Coordinator Teresa Gray for her assistance with my transition as the new Chippewa County Coordinator!
~Thank you for to past coordinator Esther Thompson for her past work and contributions to Chippewa County MIGenWeb!
---
ALL RIGHTS RESERVED: The information you have found on this website is protected by the US Copyright Law, Digital Millennium Copyright Act of 1998.
See the U.S. Copyright Office website for more information.
Individual genealogists may copy and use the information found on this website for personal use "ONLY". It is not to be copied or altered in any way for commercial use, publication, nor for use on another webpage without the written permission of the copyright owner.
You may link freely to this website using the following: http://chippewa.migenweb.net/
Where information has been provided by someone other than the webmaster, written permission must be obtained by the submitter to copy the information.
Every effort has been made to ensure that information found here is accurate. You are, however, encouraged to check the primary source for accuracy as mistakes are made by all of us.
Last Updated: Tuesday, 11-Sep-2012 16:43:34 MDT
© Copyright 2012