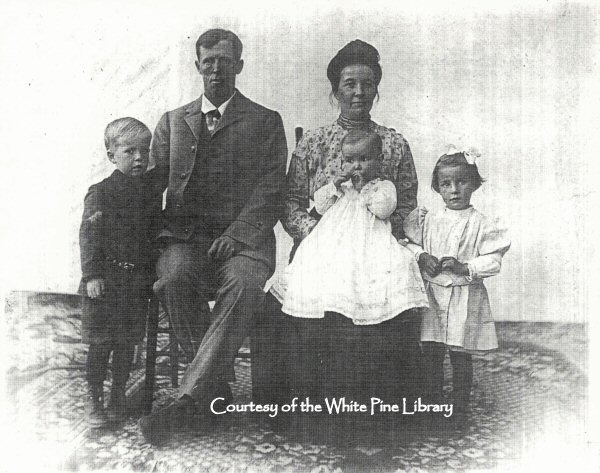 Collier family, Sheridan, from left to right: Rolland, Frank,
Cora Deacons Collier holding Ray, Ruth. Picture taken 1910.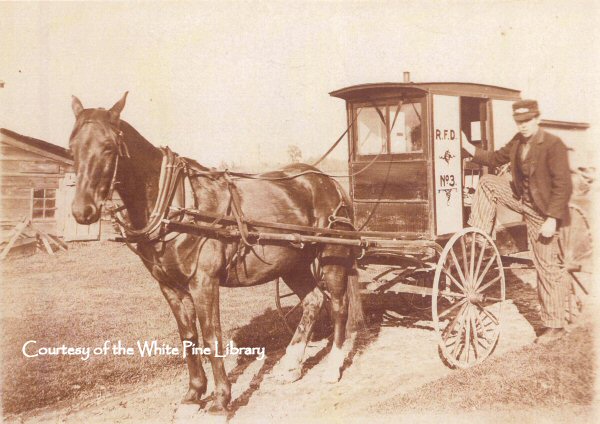 Sheridan Area Mailman - Frank Collier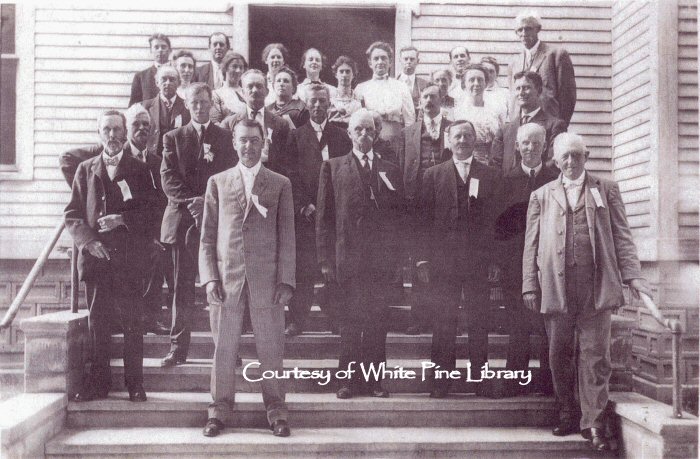 Standing on the steps of the old Methodist Church. Picture was taken in the late 1800's or early 1900's.
Those identified are second row on left: John Collier and Frank Collier.