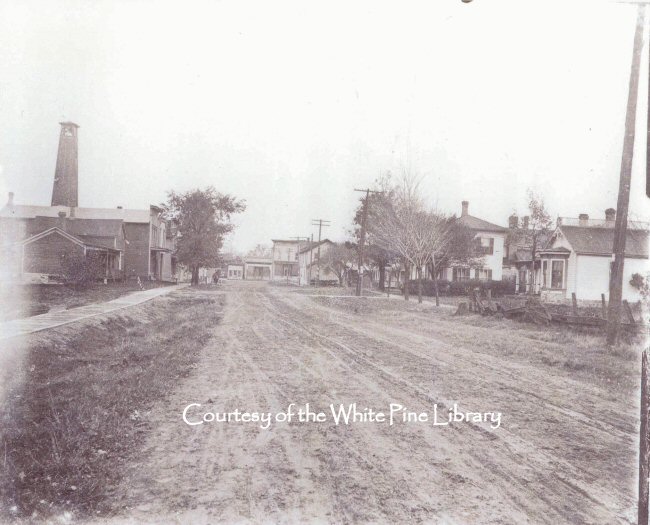 Looking East on Washington Street
Starting on the left side the first building you see was a feed store, then a group of apartments (not in sight),
and the large building housed Dr. Bracey's office. Continuing on Main St. was a hat shop and drugstore.
Starting on the right side of Washington was Russell's hardware, the little house between the 2 big houses
(you can just see the front porch) was the Holland home that housed the telephone office. The large house
belonged to Miss Tina Hoover and last in the picture was Ann Gidding's home. The Gidding's home was
torn down and the VFW addition was put in its place. The tower on the left was an early fire tower.