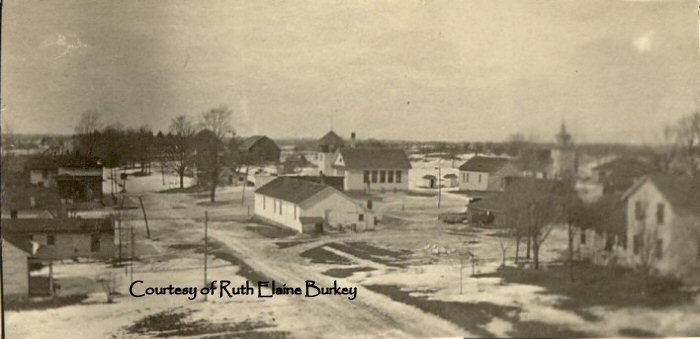 Looking west on Sidney Road. In center of photo is the D.L. Petersen store, and to the right of it
is the two room Sidney School, the Sidney Township Hall, and the Emmanual Lutheran Church.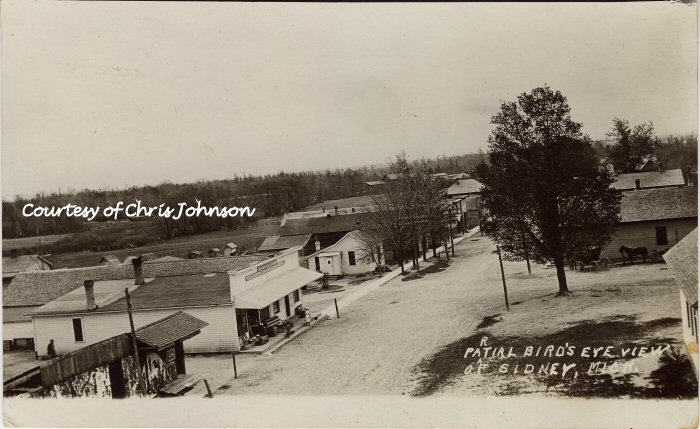 Looking southeast on Derby Road from the Immanuel Lutheran Church bell tower.
The Sidney school is on the right and the D.L. Petersen General Store is on the left.
The photo is from a postcard that was postmarked April 6, 1916.
Contributed by Gerry Christiansen