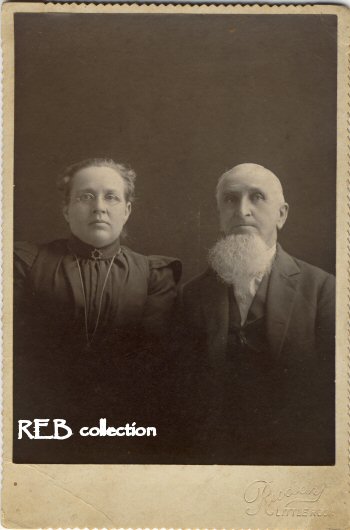 Henry Courter, age 75 (March 19, 1900) and his fourth wife.

Henry Courter was born, reared and married Alice A. Bowden
in Essex county, New Jersey. They had five sons, four of which
were living in 1916, J. Watson of Sheridan, Michigan, Frank, of
Essex county, New Jersey, Theodore, of Portland, Oregon, and
Anthony,of Sidney, Michigan. Alice died in 1861 and Henry
brought his family to Sidney township, Montcalm county, about 1865.