Lenawee County Cemetery Information
Adrian's First Cemetery
Many thanks to Carol Stevens for this information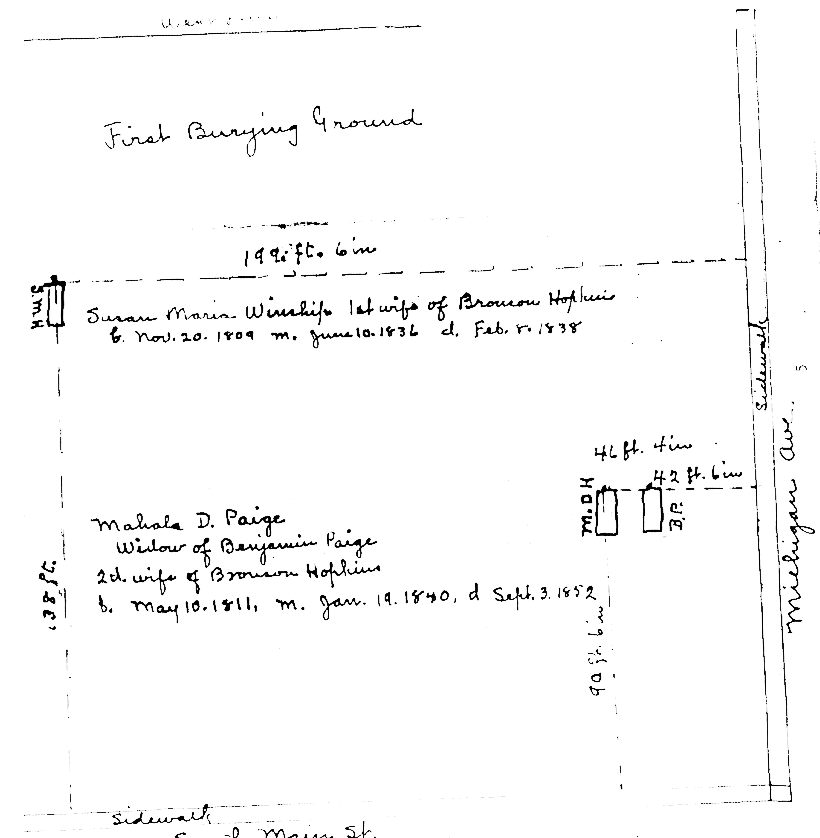 Appeared in the May/June 1993 issue of the Lenawee County Researchers newsletter Vol. 6, Issue 6.
Adrian's First Cemeterywas located at the corner of Main and Michigan Ave. After Oakwood Cemetery was established, the city workers began to remove the bodies from the old cemetery to Oakwood. The bodies were removed and reburied a few at a time, as time was available. When the work was completed three bodies remained, either because they could not be located, or permission could not be obtained for their removal. (Both stories may be true.) This hand-drawn map was provided to Oakwood Cemetery, which shows the location.
Note: handwritten on one side of this map is: "Stones placed underground and over graves by B. Hopkins when other bodies were removed."