Welcome to my Michigan Civil War Web Site -
Michigan in the Civil War
1861 -1865




"click" on Newspaper icon to see an 1860 editorial
from the Charleston"Mercury".

---
I am an avid historian of the war of the rebellion of 1861 to 1865, and in particular the Battle of Gettysburg. The information I have on this site is a result of many years of research. I have published this site as an aid to those whose quest for information may be less time consuming than mine. Feel free to download any information that you may want to archive for your personal records.
---
SEARCH THIS SITE
---
REGIMENTAL HISTORIES, STATISTICS AND BATTLES !
During the war, Michigan fielded 31 Regiments of INFANTRY, 11 Regiments of CAVALRY 14 Batteries of ARTILLERY, 1 Regiment of SHARPSHOOTERS, and 1 Regiment of ENGINEERS. As the men who volunteered exceeded Michigan's quotas, many men joined
"UNITS IN OTHER STATES"
. Of these 90,000 Michigan men who left their homes, farms, businesses and loved ones, many were to become one of 359,755
"DEATHS BY STATES"
statistic of the Union deaths in the Civil War. Thousands were to return maimed and disabled, 14,434 never to return at all, most of whom rest beneath a stone marked, "UNKNOWN"; except,to the rest of their comrades, when they arrived at the final
"BIVOUAC OF THE DEAD"
. I have also included a chronological list of every
"BATTLE"
of the Civil War including casualties, and the Order of Battle for
"The ARMY OF THE POTOMAC"
and
"THE ARMY OF NORTHERN VIRGINIA"
.
---
MICHIGAN REGIMENTAL INFORMATION!
"MICHIGAN REGIMENTAL HISTORIES".
The histories of all of the fielded Michigan Regiments

"MICHIGAN REGIMENTAL ROSTERS".
I have uploaded over 88,500 men listed by regiment and company.

To assist you in finding a relative I have compiled tables on
"REGIMENTAL ORGANIZATION LOCATIONS"
to locate a Regiment that was organized in his area.

The 5th & 8th Cavalry were compiled by Patti Norton
---
MICHIGAN WARTIME DEATHS!

Alphabetical Listing of all the 14,749 Michigan Wartime Deaths
---
MICHIGAN SOLDIER GRAVESITES
"MICHIGAN CW SOLDIERS' GRAVESITES"
---
FACES FROM THE PAST!
A collection of "SOLDIERS PHOTOGRAPHS" (under reconstruction)

1864 Patriotic Envelope

NOTE: Kim Crawford is writing a book on the Michigan 16th Infantry. Any photos or information would be greatly appreciated.
---
CIVIL WAR MUSIC
---
OFFICERS OF THE WAR !
I have collected 145 copies of woodcuts of "OFFICERS" from both North and South that appeared in Harpers Weekly during the war years. They are all downloadable and about 15kb in size and look quite nice. Some photos as well.
---
PHOTOS OF MICHIGAN MONUMENTS AT GETTYSBURG
---
CIVIL WAR LINKS
---
Michigan in the War was started by Don Harvey in 1998 and operated by him until the summer of 2013.
In 2014 the site was moved to MIGenWeb which is hosting and maintaining the site.
To help with any MIGenWeb project please contact the MIGenWeb state coordinator Jan Cortez.

MIGenWeb Copyright and Disclaimer Information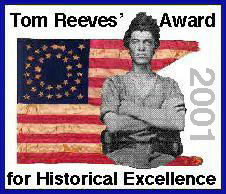 ---
Original Webpage Design & Editing by Don & Lois Harvey
Current Webmaster: Wayne Summers migenweb4@gmail.com
Last Update 3/3/2014