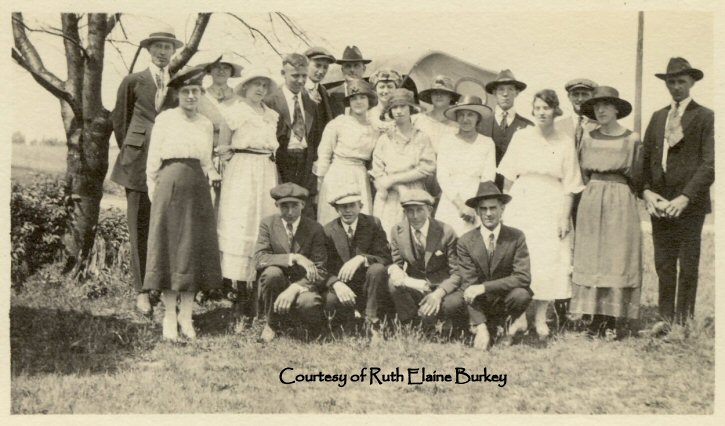 About 1915 - front row (l-r):
??? Johnson, Andy Lamb, Lou Baker, Robert Courter.

2nd row:
Hazel Madison, Gertrude Baker, Evelyn Peterson, ??? Jensen,
Gusta Honeman, Nila Braman, Emma Oswald, Albert Peterson.

3rd row:
Walter Baker, Edith Honeman, Earl Madison, Harold Burgess,
Albert Larsen, Helen Burgess, Ernie Mulnix, Henry Grunwald.


---


About 1912-15 (e-mail me with any names or help with the date - Thanks!)


---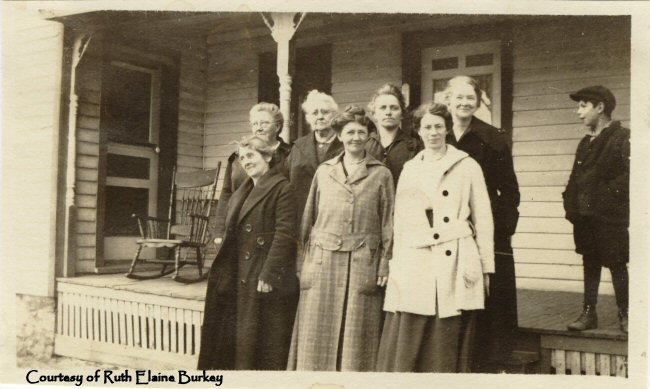 First row (l-r):
Mary "Molly" Courter, Estelle Noah, Mrs. Alvin (Maude) Knoll

Boy on porch: Harland Burgess

Photo taken by the porch of Charles & Cora Burgess's home on Main Street, Sidney.


---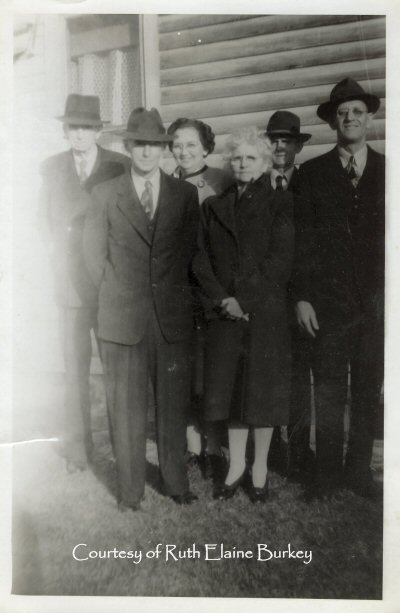 Front row (l-r):
Ralph Noah, Anna Noah, Howard Noah.

Back row:
Charles O. Burgess, Helen Burgess Courter, Robert Courter.